| | |
| --- | --- |
| The Pacific War Online Encyclopedia | |
---
---
graduate
Brown, Albert Eger (1889-1984)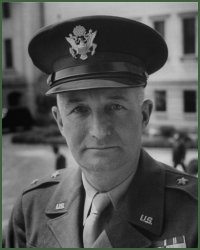 generals.dk. Fair use may apply.

Albert Brown commanded 7 Division during its assault on Attu in May 1943. DeWitt, who had promised Washington that the invasion would be over in three days, did not want Brown to command the invasion force: Brown believed it would take at least a week to overcome the Japanese on the island. When the assault bogged down, Brown radioed for more reinforcements and supplies. His superiors (Kinkaid and Buckner) questioned the request, and Brown's explanation never reached them, due to poor communications. Infuriated by his apparent non-response, Kinkaid relieved Brown of his command.
Brown went on to command 5 Division in Europe and 6 Division postwar. In 1948 he demanded that his case be reviewed, and after a long and acrimonous series of hearings, Brown was formally cleared in 1949.
In retrospect, it was clear that Brown made serious errors during the preparation and execution of the Attu invasion. However, it is also clear that all the other senior officers involved made equally serious errors. Kinkaid later admitted that he would not have relieved Brown had he had better information on conditions on the ground. The lessons learned at Attu would be put to good use later in the Pacific War.
Service record

| | | |
| --- | --- | --- |
| 1889 | | Born |
| 1935 | Lieutenant colonel | Infantry Board |
| 1938 | | Commander, 1 Battalion, 29 Regiment |
| 1939 | | Commander, 1 Battalion, 38 Regiment |
| 1940 | | Budget and Legislative Planning Board, War Department |
| 1941 | Colonel | Chief, Budget and Legislative Planning Board, War Department |
| 1941 | Brigadier general | Assistant commander, 7 Division |
| 1942-10 | Major general | Commander, 7 Division |
| 1943-4 | | Commander, Infantry Replacement Training Center, Camp Wheadle |
| 1945-4-20 | | Commander, 5 Division, Northwest Europe |
| 1946 | | Commander, 6 Division |
| 1946 | | Chair, Joint US-USSR Commission on Korea |
| 1946 | | Deputy commander, U.S. Army Forces in Korea |
| 1947 | | Commander, U.S. Army Forces in Korea |
| 1947 | | Deputy commander, U.S. Army Forces in Korea |
| 1948 | | Commander, Northern Military District, 6 Army |
| 1949 | | Retires |
| 1984 | | Dies |
References
Generals.dk (accessed 2012-5-23)
---