| | |
| --- | --- |
| The Pacific War Online Encyclopedia | |
---
---
graduate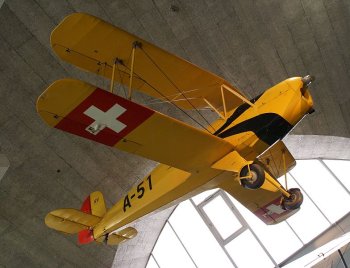 Kyushu K9W Momiji ("Maple") "Cypress"
Specifications (Ki-86a):
Crew

2

Dimensions
24'1" by 21'9" by 8'8"
7.34m by 6.62m by 2.64m

Weight
902-1409 lbs
409-639 kg

Maximum speed

112 mphl
180 km/h

Cruising speed
75 mph at 3280 feet
120 km/h at 1000 meters

Climb rate
8 feet per second
2.6 meters per second

Ceiling
12,730 feet
3880 meters

Power plant
One 1100 hp Hitachi [Ha-47] 11 air-cooled 4-cylinder inline engine driving a two-bladed wooden propeller.
Range
373 miles
600 km

Production

A total of 339 K9W1 and 1037 Ki-86:

Kyushu Hikoki K.K.:

278 K9W1 (1942-1944)

Hitachi Kokuki K.K.:

61 K9W1 (1943)

Nippon Kokusai Koku Kogyo K.K.:

1037 Ki-86 (1943-1945)

Variants

The K5W1 used a Hitachi GK4A Hatsukaze 11 engine.

The Kyushu K9W biplane trainer was a version of the German Bü 131 Jungmann built under license and using Japanese aircraft engines. The Army produced a slightly modified version designed the Ki-86. Both versions were excellent trainer aircraft, the Ki-86 replacing the Ki-17 "Cedar" trainer.

References
---