| | |
| --- | --- |
| The Pacific War Online Encyclopedia | |
---
---
graduate
Crace, Sir John Gregory (1887-1968)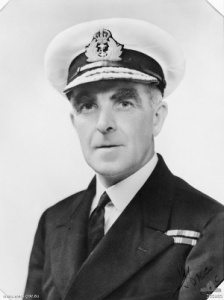 John Crace was born in Australia, near the future site of Canberra, and entered the Royal Navy in 1902, specializing in torpedoes. He was a rear admiral commanding the Australian Squadron in the southwest Pacific when war broke out. Assigned to protect Brown's service force during the abortive raid on Rabaul, he commented that "he was there 'shoot Japs' and not to 'chaperon a blooming oiler,'" according to Morison. He likewise covered Brown's service force during the more successful raid on Lae. In the Battle of the Coral Sea, his force was deployed to cover the passages through the Louisiade Archipelago off southeast New Guinea, but the only action he saw was to be on the receiving end of both Japanese and American air strikes. Fortunately, neither side scored.
Crace was a tall man with a reputation for aggression, seamanship, and candor.

Crace retired from the Navy shortly after the battle and returned to England in June 1942, where he became superintendent of the royal dockyard at Chatham. He retired from that post in 1946.
Service record

1887-2-6



Born in New South Wales, Australia

1902

Midshipman

Enters Royal Navy. Assigned to training ship

Britannia



1937

Captain

Naval assistant, Second Sea Lord

1939-10-21

Rear admiral

Commander, Australian Squadron
1942-6-13



Superintendent, Royal Dockyard, Chatham

1946-7



Retires

1968-5-11



Dies at Hampshire, England

References
Australian War Memorial (accessed 2007-7-12)
---