| | |
| --- | --- |
| The Pacific War Online Encyclopedia | |
---
---
graduate
Coal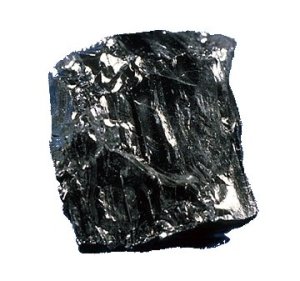 U.S. Geological Survey. Via Wikipedia Commons

Coal was one of the most basic feed stocks of an industrialized 1941 economy, equaled in importance only by oil and iron ore. It is mostly amorphous carbon, but with varying amounts of impurities depending on its grade. Lignite is very low-grade coal, brown in color, with considerable moisture and clay content. It has large quantities of volatile impurities, such as sulfur, phosphorus, and hydrocarbons. Bituminous coal is black in color, is low in moisture, and has a more modest quantity of volatile impurities. It is the most commonly mined grade of coal. Anthracite is quite hard and consists of almost pure carbon. It is valued for its usefulness as coking coal
Coal was a basic energy source, used to heat homes and factories and to generate electrical power. High-quality coking coal, low in sulfur and phosphorus, was indispensable to the economical production of steel. Coal tar chemicals were comparable to petrochemicals in their importance to the chemical industry.
Coal is generally found in seams ranging from a few inches (tens of centimeters) to hundreds of feet (over 100 meters) in thickness. Only seams of a few feet (a meter or more) in thickness or greater are economical to mine. The seams are interbedded with sedimentary rocks, such as shale, suggesting that the coal seams originated in heavily vegetated swamps that were periodically flooded with sediments. This produced the low-oxygen environment in which plant debris was preserved from decomposition. The vast extent and thickness of many coal seams shows that these swamps were enormous and long-lived.
Coal was one of the few natural resources that the Japanese home islands produced in anything like the required quantities, with production averaging 43.2 million tons per year during the war. There are fairly extensive coal deposits in Hokkaido and Kyushu, the latter supplying many steel mills. However, the ferrying capacity across the Tsugaru Straits between Hokkaido and Honshu was inadequate to wartime demand, and most of Japan's coal was rather low-quality bituminous coal.

The coal ferry fleet consisted of four 3400-ton, 17-knot ferries capable of carrying 25 rail cars each and eight ferries capable of making 14 knots and carrying 43 rail cars each. The loss of eight of these ferries to carrier aircraft on 14-15 July 1945 was a crippling blow.

Japan also had access to extensive coal deposits in Manchuria and northern China. The mines at Luanchow and Kaiping supplied most of Japan's coking coal through the port of Chinwangtao and across the Yellow Sea. The capture of Borneo and Sumatra added production of 1.4 million tons per year to the Japanese Empire.

Japan's coking industry was highly concentrated, with 66% of all coke manufactured at just six coking plants. Three of these were on Kyushu, two were located near Mukden in Manchuria, and one was located near Pyongyang in Korea. These became prime targets for the Allied strategic bombing campaign.

Coal was never a limiting resource for the Allies. The United States led the world in coal production from its enormous Appalachian fields, with production peaking at 619.6 million tons in 1945. Though this was mostly bituminous coal, coking quality anthracite was produced in parts of North Carolina and Pennsylvania. However, coal production was briefly disrupted by a strike in May 1943 by the United Mine Workers under John Lewis. Lewis had originally supported Roosevelt but had turned against him in the late 1930s for failing to support the CIO in a number of labor disputes. Lewis refused to honor a no-strike pledge and demanded a raise for his miners that Roosevelt feared would trigger inflation. On 24 June 1943, in spite of widespread public condemnation of the miners, Roosevelt vetoed legislation intended to put some teeth in the no-strike pledge. His veto was overridden by Congress within an hour, to the cheers of servicemen who had packed the Congressional galleries. It was the first time a presidential veto had been overridden since 1936.

Australia produced significant coal in the region west of Newcastle and India produced coal from fields near Bihar, Bhilai, and Raurkela. Unoccupied China produced about six million tons per year in 1943, but there was considerable difficulty transporting the coal to where it was needed most.

Pacific coal fields
References
Tillman (2010)
Van Royen and Bowles (1952)
---